Want to catch every species we target in amazing locations? Time for the ultimate fishing adventure.
Our Ultimate Adventure - Portland Roads trip is tailored to the angler that has a taste for exploring the most remote locations with some of the best sport fishing. It is one of the world's ultimate fishing adventures.
We fish iconic reef systems such as Bligh, Log and Ferguson, the sand flats of Claremont Isles and the wonky holes and vast river systems in Princess Charlotte Bay, and the spectacular Margaret Bay and Forbes Island, all accessed via Portland Roads on Cape York. You will fly in to Lockhart River and then rendezvous with our mothership, Blue Martini, spending your days fishing aboard our three 20ft centre consoles with our world class guiding team.
Some of the most remote fishing locations in the world
Blue water fishing plus river/estuary fishing
Key areas to include Margaret Bay, Bligh Reef and Claremont Isles
Unique locations that we do not visit on any other trip style
Our 70ft Mothership, Blue Martini provides comfortable twin-share accommodation
Fishing conducted from guided 20ft centre consoles
6 guests are hosted by a skipper, host, chef and private fishing guides
Optional extra to extend to 8 guests with the addition of our 40ft game boat Black Magic
Top of the line Shimano rods, reels and terminal tackle included
All food and non-alcoholic beverages included
6 or 7 night trip options
You can book an Ultimate Adventure - Portland Roads trip as either an individual angler, or you can organise your own group and talk to us about customised options for whole boat bookings.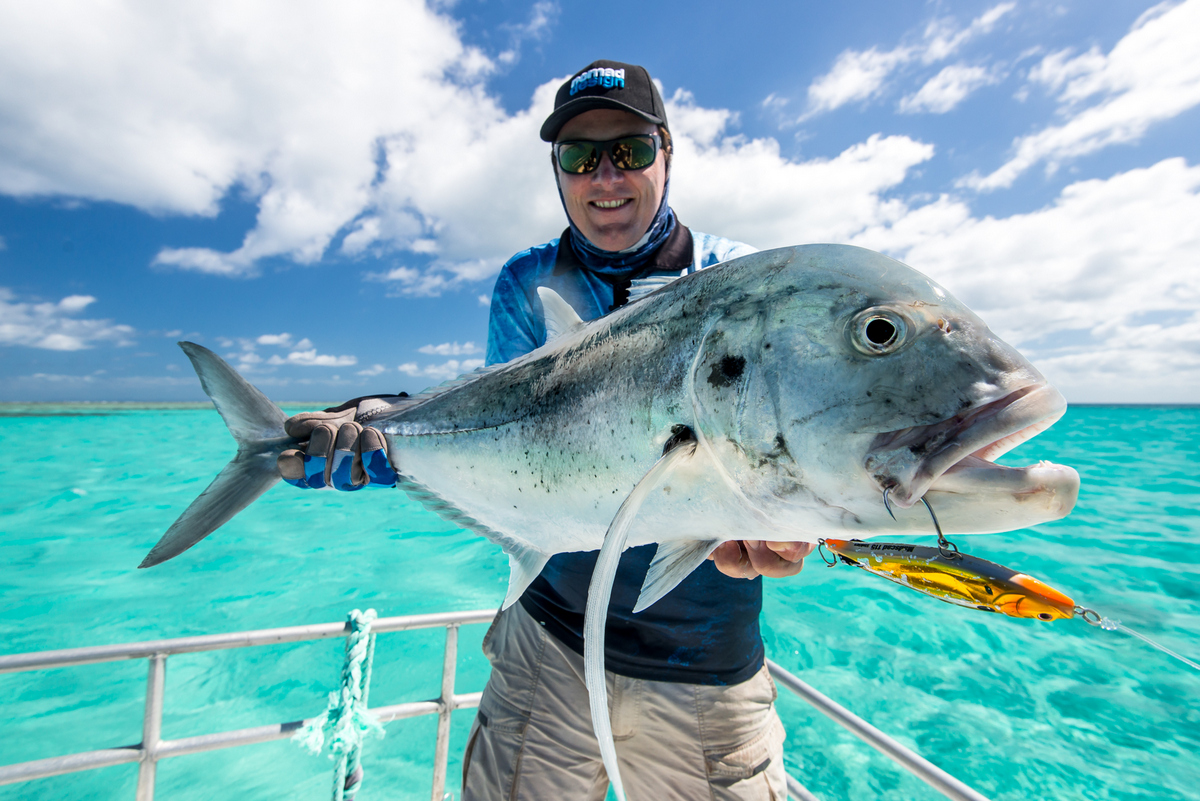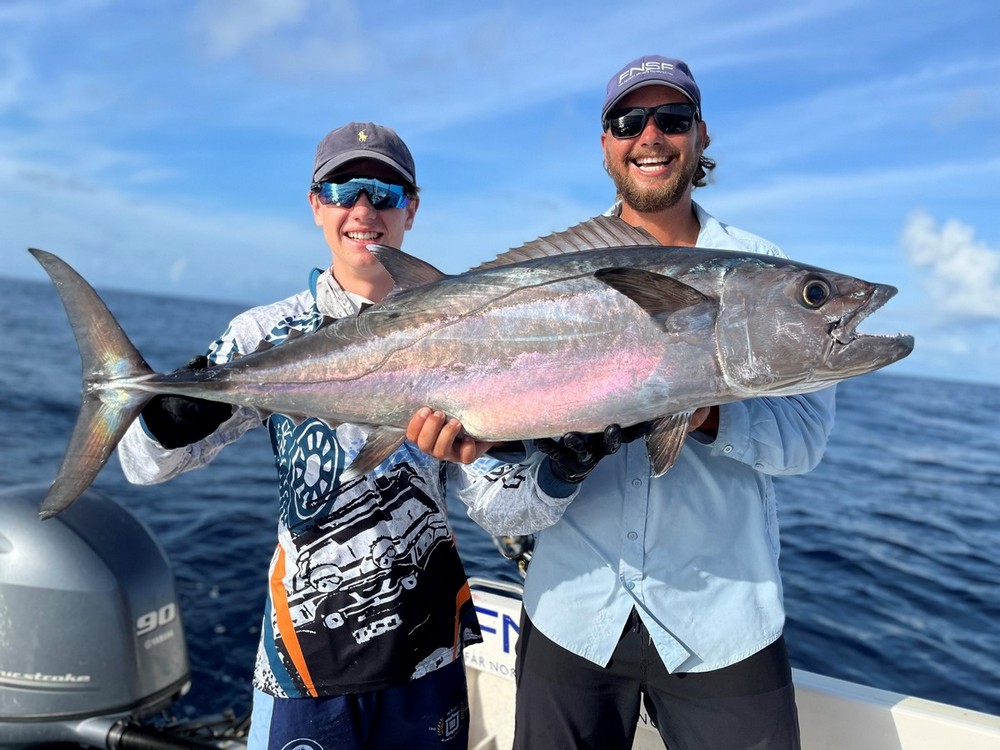 The Ultimate Adventure trips are full of premium locations, specifically selected because of the huge range of species and fishing options they provide.
Given the large number of bommies, reefs and islands within the target zone for this trip, we only visit each reef for a short period each year. Each charter will target locations based on the prime time for weather and fishing, so you can be sure of incredible fishing action as well as a unique experience.
Each reef has its own "personality", so the species you are most interested in, and the time of year that you plan your trip, will best determine which location you should visit. You will target the likes of Wahoo, Mahi Mahi, Dogtooth Tuna, GT's, Barramundi, Fingermark, Queenfish and Nannygai and a host of other fresh and saltwater sport fish in extremely remote waters very rarely fished.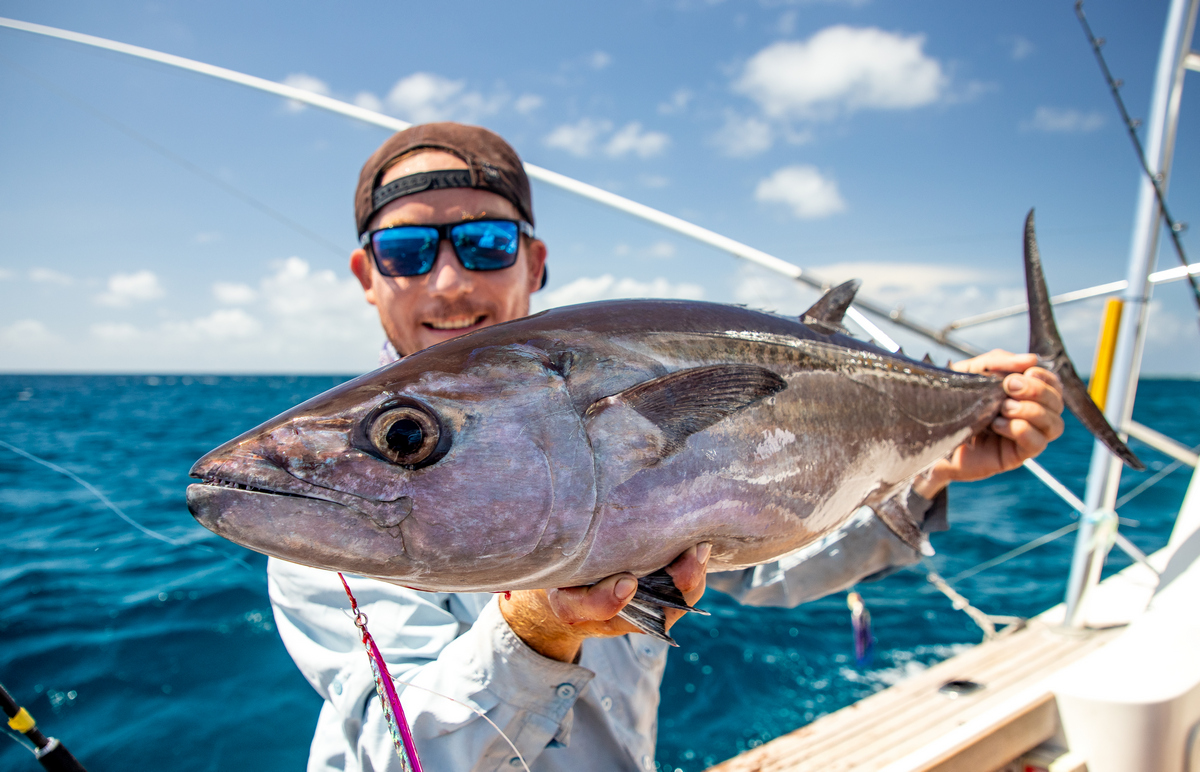 All Ultimate Adventure - Portland Roads trips offer you the following fishing options, you can choose to do some or all of the following:
Our Ultimate Adventure - Portland Roads trip also offers optional estuary and river fishing.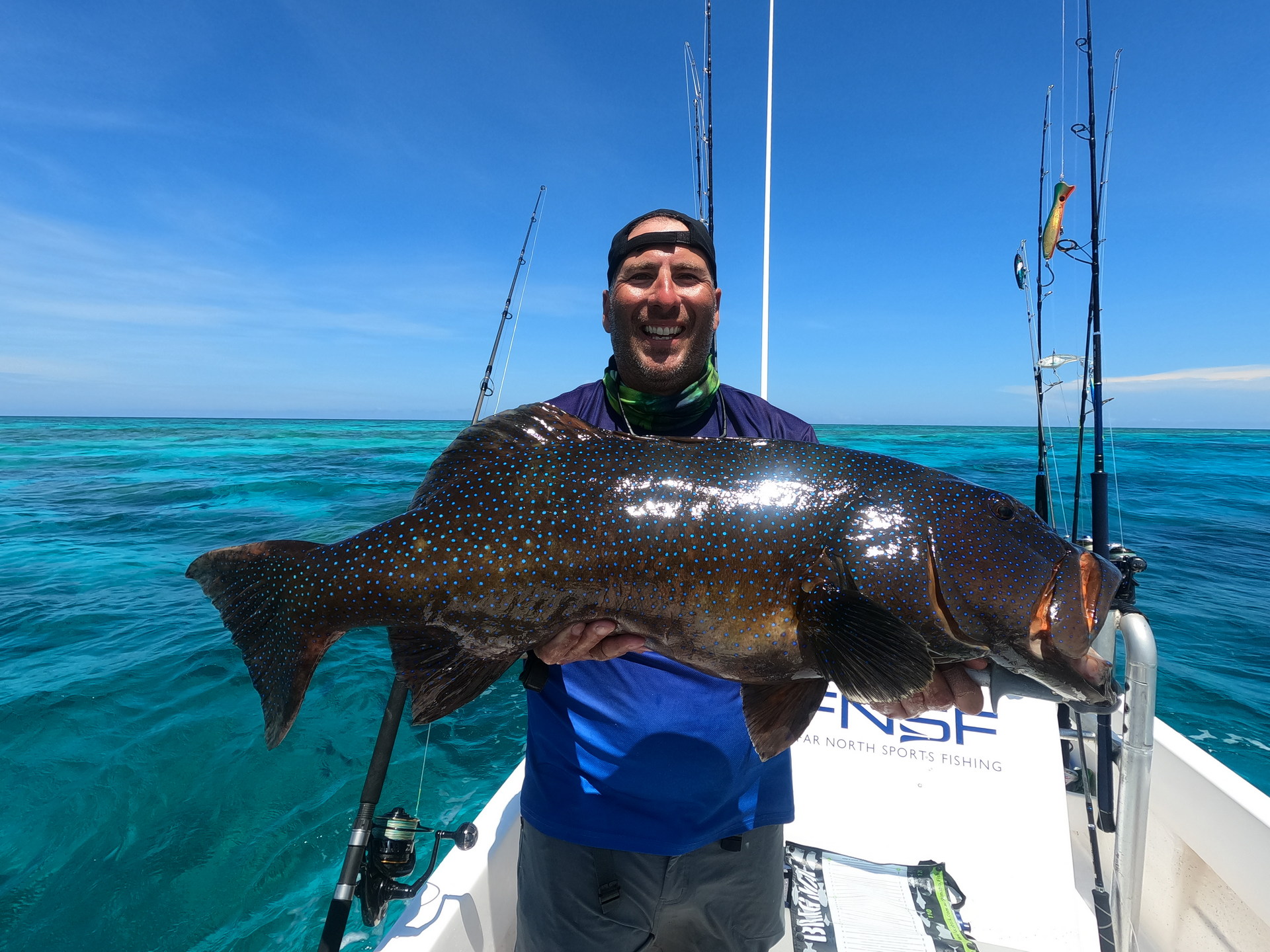 Ultimate Adventure Trip Itinerary
Our Ultimate Adventure trips depart from and return to Portland Roads in Far North Queensland. We arrange a private charter flight to transfer guests from Cairns to Lockhart and return. Our private charter flights typically depart at around 9.30am from the East Air terminal at Cairns Airport and return at approximately 1.30pm. The cost of this charter flight and land transport are both covered by your transfer fee. Selected trips will include a transfer to or from Lizard Island at either the beginning or end of your trip. Others trip may also use Hicks Island just north of Margaret Bay to depart to or from.
When you make your booking we will send you a full trip itinerary detailing your trip departure and arrival locations, timings and relevant transfer fees.
Sample Schedule (7 Day / 6 Night)
DAY 1
Arrival Day
(Half-fishing day)
Depart Cairns and fly to Lockhart River Airport, where you will then take a private 4x4 road transfer from Lockhart River to Portland Roads to meet our crew and be welcomed aboard the mothership Blue Martini. Meals and accommodation provided onboard our 70ft mothership. Half day fishing in the afternoon.
DAY 2 to DAY 6
FISHING DAYS
(5 full days fishing)
Fish from approximately 7:30am til 4:30pm, meals and accommodation provided onboard our 70ft mothership.
DAY 7
DEPARTURE DAY
(Non-fishing day)
Disembark the mothership at Portland Roads, 4x4 transfer back to Lockhart River Airport and fly back to Cairns (timings vary from trip to trip).
Please download our Ultimate Adventure - Portland Roads brochure here​​​​​​​.