THE ULTIMATE LOCATION FOR THE BEST BARRAMUNDI FISHING CHARTERS
The West Coast of Cape York is truly a fishing marvel and home to some of the best barramundi fishing charters. A reason why charter vessels already access this enormous playground is due to the seasonally stable conditions between May and October. Generally dry, clear, calm conditions close to the coast for at least 6 months.
The fishing is consistent and can be outstanding, with most tidal ranges and moon phases offering distinct fishing possibility. This is why FNSF-NOMAD travels over Cape York Peninsula for a handful of exclusive charters in these pristine and fish-filled rivers of the west coast.
Our three customised dories (each with 90hp Yamaha and Garmin Electrics throughout), provide an incredible platform to fish these remote creek and river systems.
ARCHER RIVER
Travelling south of Weipa, FNSF-NOMAD anchors at the mouth of the Archer River which is actually out amongst the large mangrove-encrusted islands of Archer Bay. With two large estuarine lake systems nearby, helping to filter out silt from four river ystems.
Home to the Wik, Wik Way and Kugu people, the Aurukun community sits surrounded by the Ward, Watson, Small Archer and Archer Rivers. We fly direct via private charter from Cairns to the Aurukun airport where clients are quickly transferred to the mothership for a cool drink and an afternoon fish.
From this vantage point, our customers can experience a huge array of different waterways, wetlands, beaches and reef systems all within close proximity. A daytrip to the north might place you alongside long sandy beaches, toweing bauxite cliffs and fish-filled reefs in clean greeny-blue waters. A trip to the south and you will be in barramundi rich waters of the Love River.
A typical day will normally involve an early breakfast and fishing all morning. Then followed by a lazy lunch until around 2pm, it is back for the late afternoon-evening session. Working the early morning and late afternoon periods usually corresponds with the nicest parts of the day and increased fishing activity.
This is predominantly a catch and release fishery. A small amount will be kept for a feed on board and at times, guides might keep some fish for the traditional owners of these waterways. A chance to visit the Aurukun Arts Centre can be arranged upon request.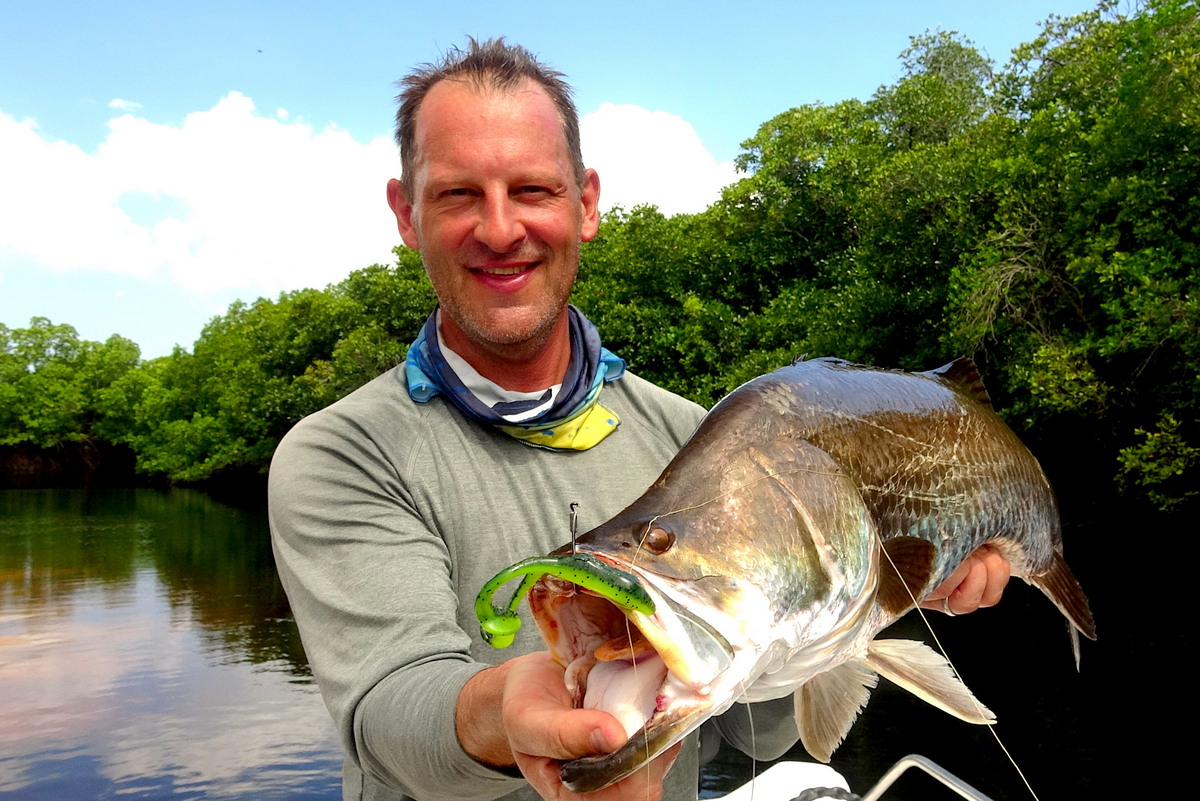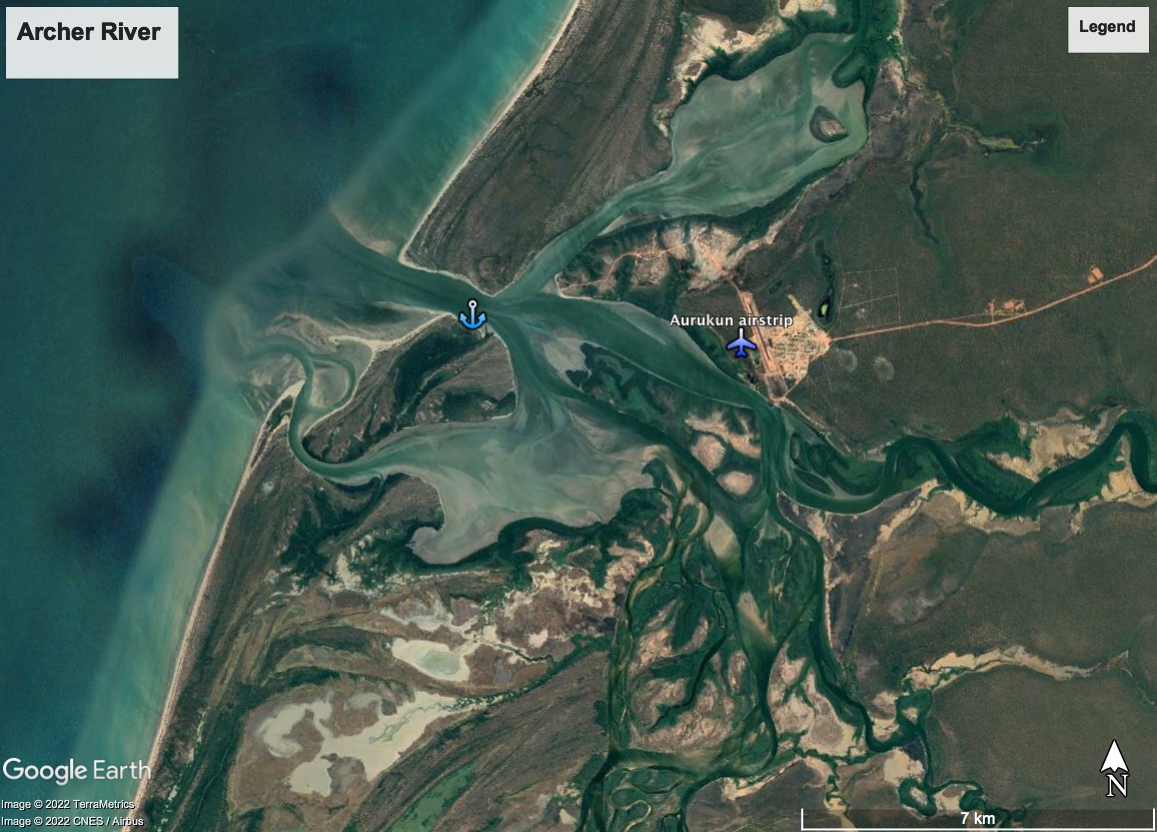 JACKSON & SKARDON RIVERS
FNSF-NOMAD will also be running a small handful of charters along this remote stretch of coast. Starting a little over 100km north of Weipa. A selection of beautiful rivers make their way out to the Gulf of Carpentaria in the far north west of the Cape. Starting in the south with the Skardon River, the Jackson, Macdonald, Doughboy, Cotrell and Crystal Creek in the north, we are talking about a multitude of creeks, rivers and tidal flats. On the whole, these are very sandy and clear systems, making sight-casting a feature.
Fly fishermen especially appreciate this stretch of coastline. It has been world famous in fly fishing circles for more than 20 years! This is due to the abundant fish which can be found in clean water, presenting casting opportunities usually with light offshore breeze or cross shoulder. The sun comes up in the East, meaning facing west with the sun behind is possible throughout the first half of the day.
Complimented with shallow reef and rubbly contour lines just offshore, this is also an inshore sport fishery in its own right. Not too far offshore, anglers can be tussling with Giant Trevally, Spanish Mackerel, big Queenfish, Longtail Tuna, Bludger Trevally, Grey Mackerel, Golden Trevally, Cobia and even Sailfish or juvenile Black Marlin.
Reef fish such as Coral Trout, Fingermark, Cod, Spanish Flag, Red Emperor and a host of others also abound in relatively shallow water. This part of the western Cape packs in a lot of species. Some of the upstream reaches can hold Saratoga and fresh water living Barramundi in impossibly clear water. An afternoon on the Queenfish as the tide pours in has to be experienced. As does the opportunity to hand feed giant groper off the back of the mothership.