Fishing Princess Charlotte Bay and the Outer Great Barrier Reef in a single trip
Shallow reef flats teeming with GTs, coral trout and red bass
Deep channels and strong current reef edges await
A maze of islands and reef flats await in the Flinders Island Group
Fish the famous Bathurst Head and multiple rivers for big barra
Cast the shallow reef flats with light or heavy spin gear for a great variety of species
Cast to prolific schools of longtail tuna and yellowfin feeding on the surface
Light and heavy jigging for coral trout, wrasse, emperor and a variety of other
Visited as part of our 7 night Ultimate Adventure - Portland Roads and 6 night Northern Exposure charters
This area offers a unique opportunity to fish the outer reef edges and lagoons and also offers an incredible chance for fishing Princess Charlotte Bay at times of the year when access by land is impossible. The bays, rivers, islands and headlands, matched with the incredible offshore action on the reef edges make this a trip where variety is the name of the game.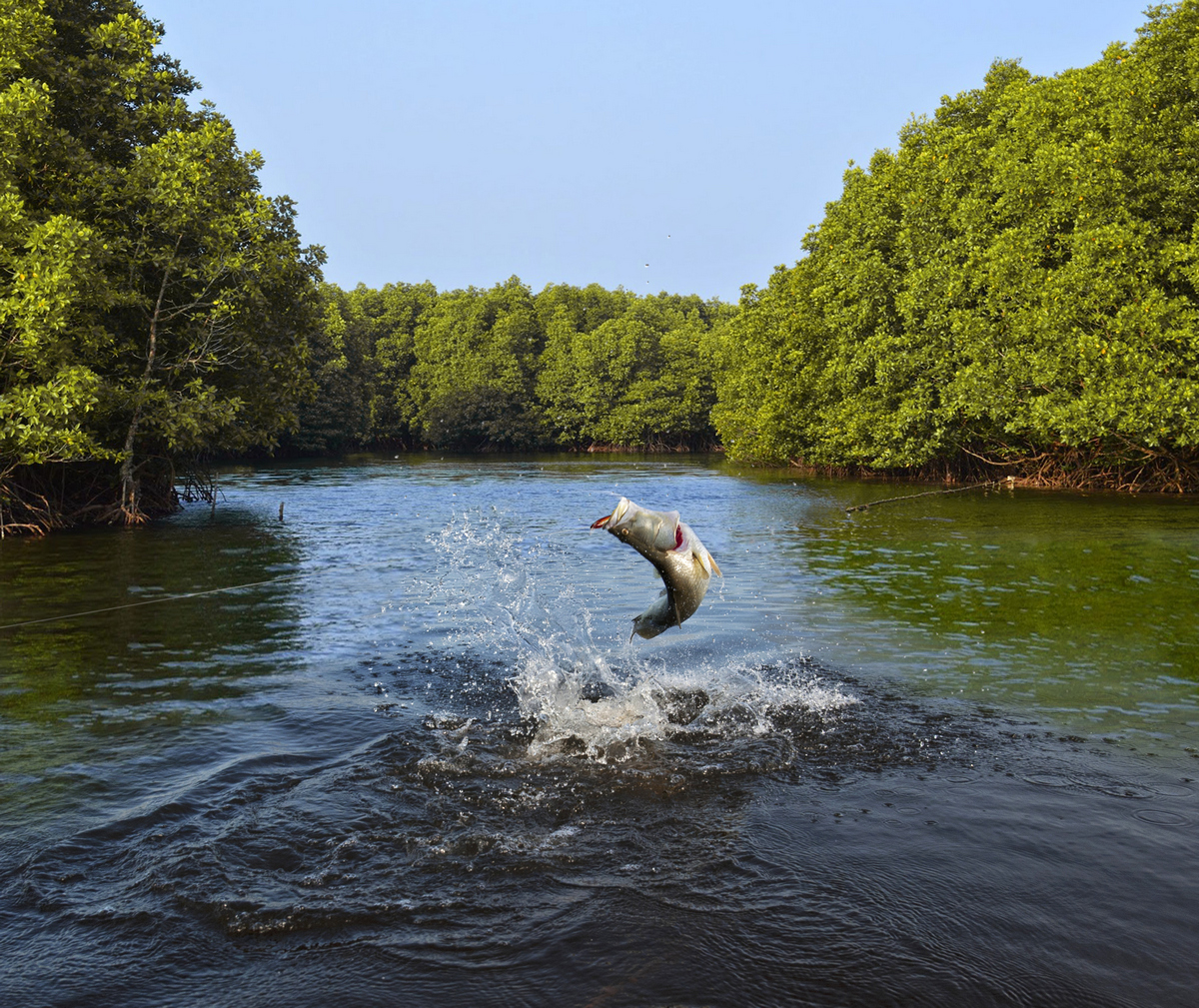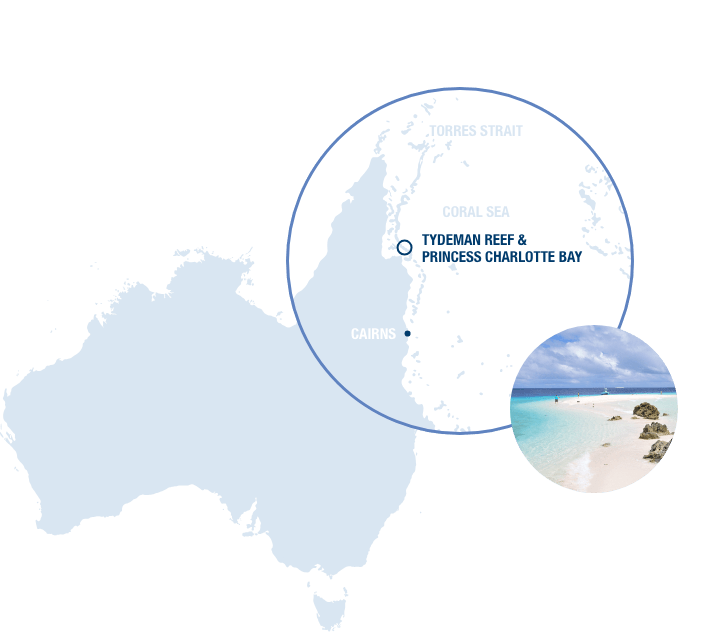 The trips fishing Princess Charlotte Bay are run through out the year from February to March and September through to December. This is so that we can take advantage of the typically more stable wind patterns at that time of year to access this areas, and also so that we're there for the start of the runoff season for barramundi in the creek systems of Princess Charlotte Bay.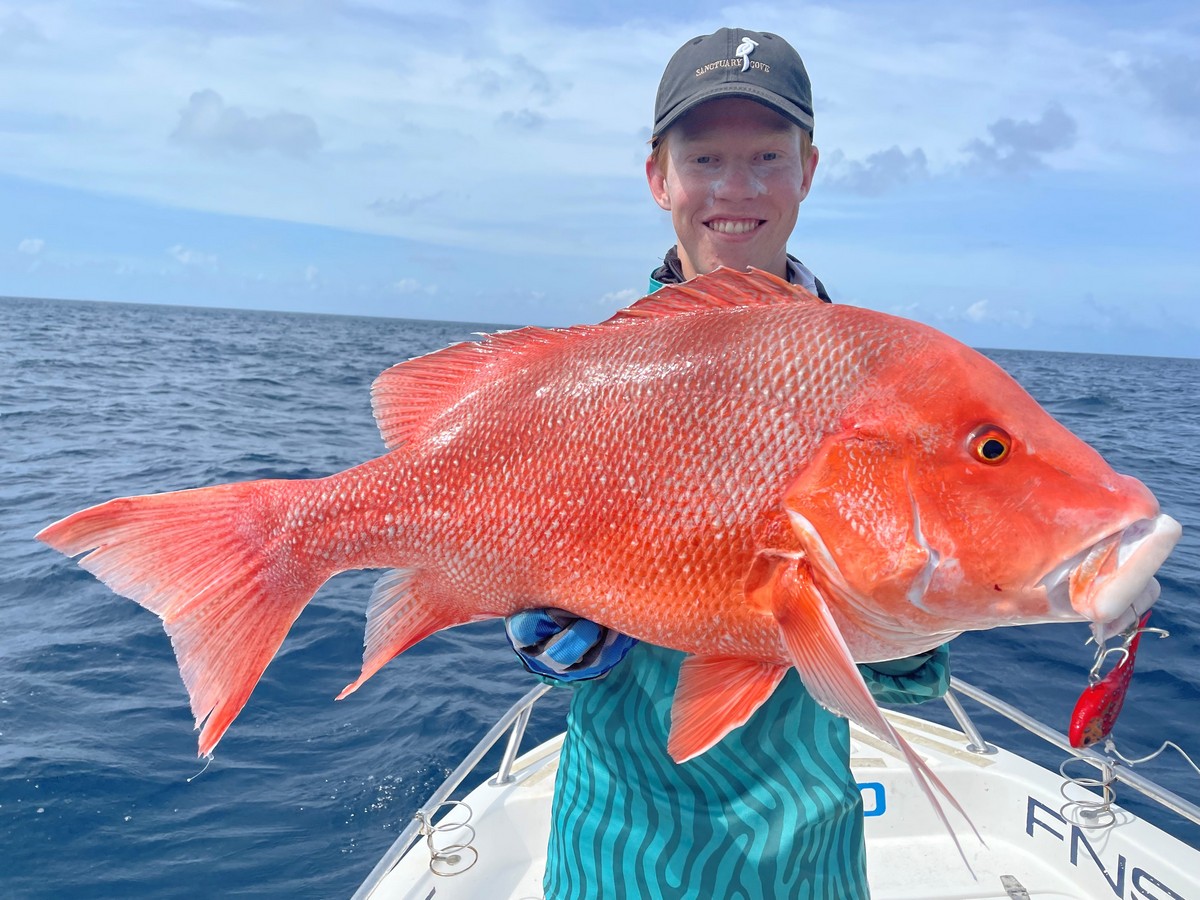 Offshore reefs, sand cays, inshore islands, headlands and creeks – so much to explore, and seeing it all in one trip rarely happens due to the enormous diversity of options.
There's the Flinders Island group to explore, and the amazing outer reef sand cays to walk with a light spin rod, endless reef flats to drift and cast, and reef passages to troll or jig.
Between February and April these trips can also include fishing the revered headlands and rivers of Princess Charlotte Bay. You could be catching Barra and Queenies from the headlands in Bathurst Bay one day, then battling huge Dogtooth Tuna and GTs on the outer reef the next day, even the same day if you were so inclined.