The eternal problem for those wishing to fish shallow reef flats and inner lagoon systems on the outer Barrier Reef is one of accessibility. It also relates to draft and the ability to manoeuvre in super-skinny water. Vast tracts of shallows interspersed with lagoons and hard top-reefs make up an endless chain of outer reefs in the far north. FNSF-NOMAD provide a unique opportunity to fish these inaccessible locations from relatively small, fully customised dories.
Our charters provide some of the only opportunities to fish lonely reef lagoons and flats full of hungry fish. A huge biomass of colourful fish live on top of the reef flats, from tiny baitfish to huge Maori Wrasse. Fishermen are only limited by their own imagination when considering the diversity of coral reef species to target. A range of Emperors, Coral Trout, Maori Sea Perch, Cod, Chinaman fish and Red Bass are just a few waiting to steal lures.
Besides your full range of pelagic fish hanging off the edges, other silver speedsters such as the Giant Trevally, Bluefin Trevally, Cobia, Barracuda, Queenfish, Needle-nosed Gar, Rainbow Runners and others get up on top. Many predators transition on and off the reef flat. So working tides and local knowledge of when fish will be actively feeding is essential.
Becoming ever-more popular is drifting or using an electric motor to glide over off the shallow reef casting at edges, rocks, bommies, gutters and current lines. A hugely rewarding and visual form of fishing, anglers cast surface lures and suspending stick-baits, dancing and blooping them back across shallow reef. It is anticipation overload as you see the fish looming up and giving chase to your lure. Battles are swift and brutal and you certainly lose gear at times. But the rewards are massive.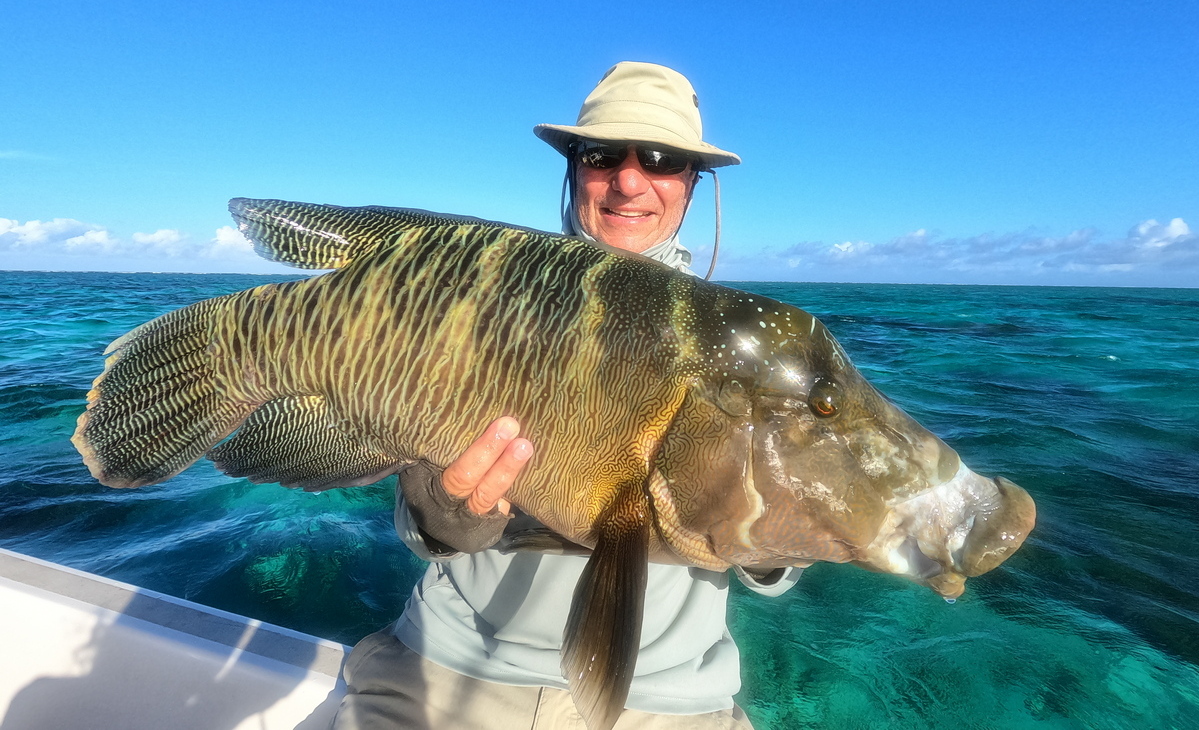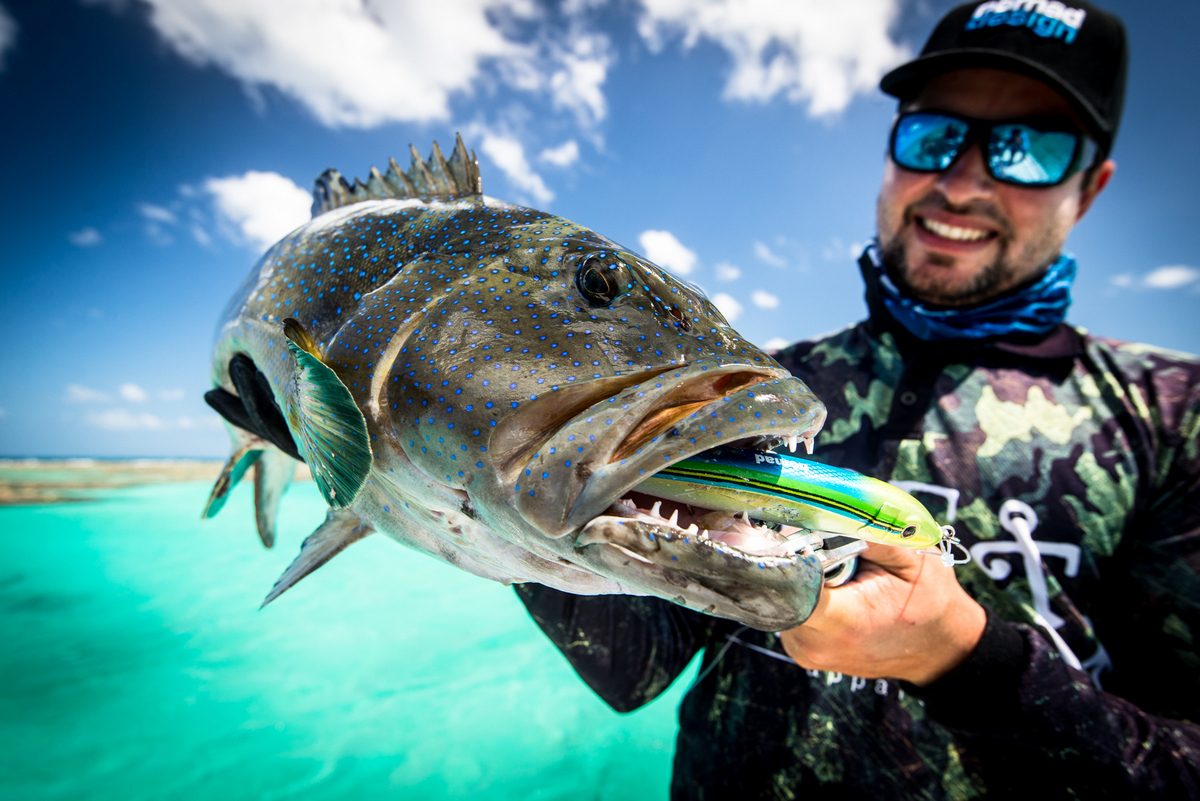 TARGETED FISH SPECIES
Species to expect on the reef flats include Giant Trevally, Queenfish, Maori Wrasse, Coral Trout, Bluefin Trevally, Chinaman fish, Red Bass, Flowery Cod, Maori Sea Perch, Green Jobfish, Yellow-Lipped and Long-Nosed Emperor to name just a few.
TYPICAL LOCATIONS
There are numerous opportunities and locations to fish reef flats on all the FNSF-Nomad blue water trips. Some locations include:
Bligh, Lagoon & Long Sandy Reef
Princess Charlotte Bay outer reefs
Ribbon Reefs
Jewel & Waining Reef
Claremont Isles & Forbes Island
OUR TACKLE
FNSF-NOMAD use top of the line Shimano rods, reels and terminal tackle. We provide the following setup for fishing on the reef flats:
Reel: Shimano Saragosa SW10000
Rod: Shimano Terez Spin 69 Med/Heavy 6'9
Line: 65lb braid, 80-120lb leader
Nomad Tackle is our go-to choice for lures. Our guides are experienced in using a wide variety of lures daily and recommend the following when it comes to fishing the flats:
Nomad Chug Norris 150mm
Nomad Riptide 105mm/155mm
Madscad 115mm
Dartwing 130mm
These lures are available to purchase as part of our discounted pre-purchase lure packs in your own personal lure wrap/box, and can also be puchased on board.