Your invitation to join us fishing Lizard Island and north to explore pristine reefs and islands home to an amazing variety of species.
Our Northern Exposure trip is a far reaching bluewater charter. Guests depart from Cairns via a private charter flight to Lizard Island before boarding our mothership, Blue Martini and heading for the remote waters extending from the Flinders Group in the north to the Ribbon Reefs in the South. The standard of bluewater fishing here is unmatched. The lure of this charter is the abundant fish, variety of species and the untouched reefs.
Blue water fishing with selected river and estuary fishing
Key reefs include Waining, Jewell, Tydeman and the Ribbons
GT casting, trolling, jigging and light tackle reef flats fishing
Our 70ft Mothership, Blue Martini provides comfortable twin-share accommodation
Fishing conducted from guided 20ft centre consoles
6 guests are hosted by a skipper, host, chef and private fishing guides
Optional extra to extend to 8 guests with the addition of our 40ft game boat Black Magic
Top of the line Shimano rods, reels and terminal tackle included
All food and non-alcoholic beverages included
5 or 6 night trip options
You can book a Northern Exposure trip as either an individual angler, or you can organise your own group and talk to us about customised pricing options for whole boat bookings.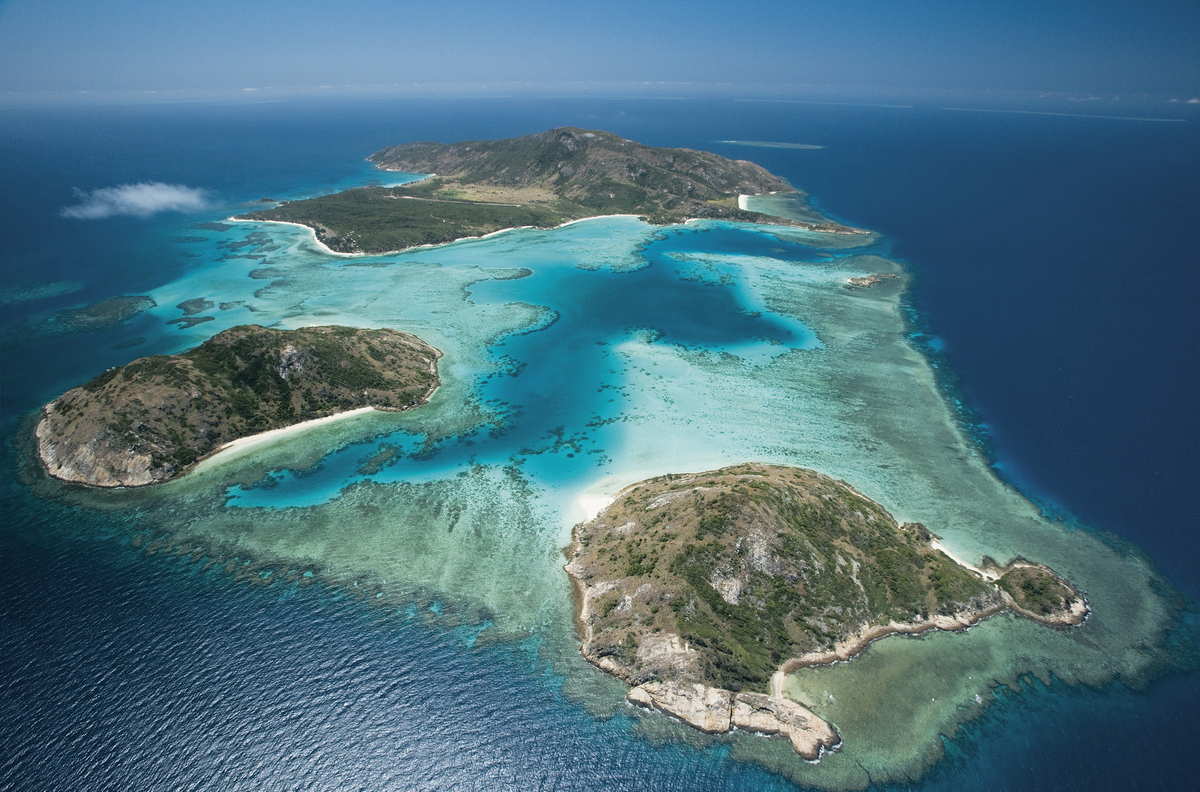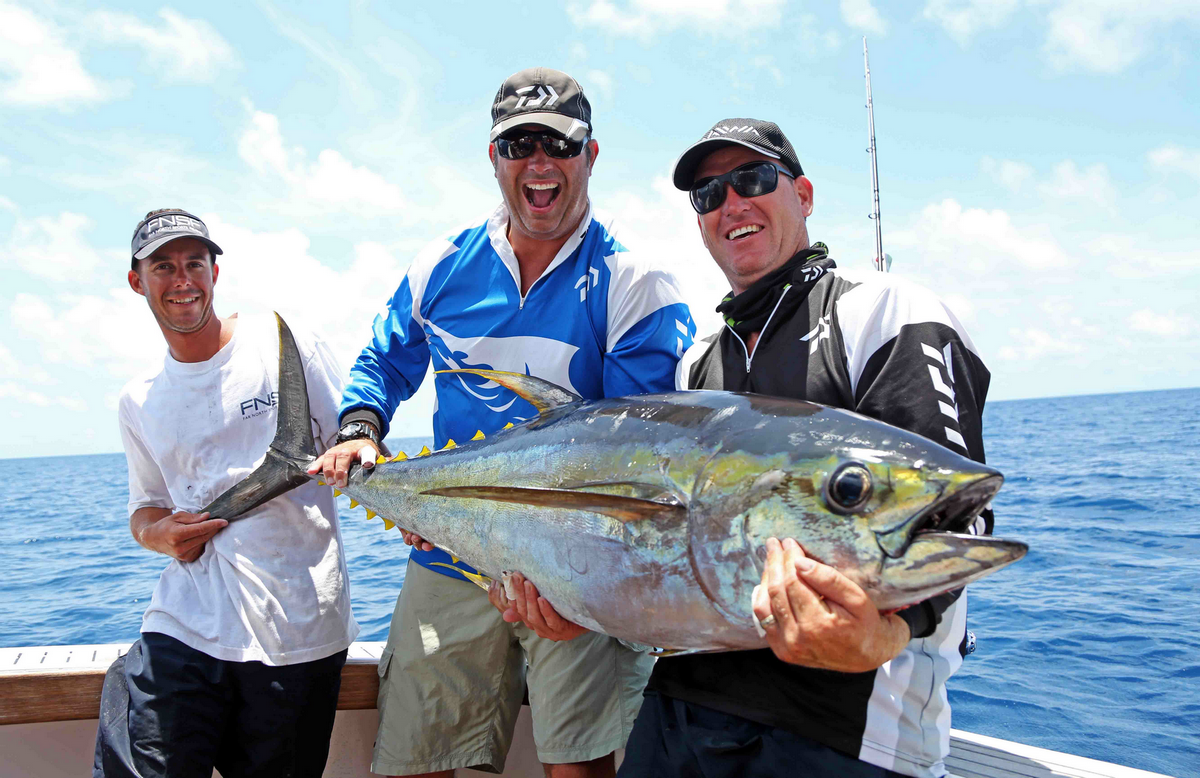 The pristine reefs and islands visited on our Northern Exposure trips offer a truly unique adventure. We fish different areas of the the reefs and islands each week so that each group of lucky anglers are fishing an area that receives minimal fishing pressure.
The locations we fish are chosen each week by the guides based on weather, previous fishing and time of year. Our objective is to choose the best area to take you on your trip to ensure the best fishing experience for all of the key species we target.
Keen anglers know that this area is largely un-fished and holds a remarkable bounty of sport fish including Giant Trevally, Spanish Mackerel, Cobia, Wahoo and Mahi-Mahi as well as reef species such as Emperors, Coral Trout and Nannygai. These are fertile grounds for popping as well as jigging, trolling, soft plastics and saltwater fly fishing.
There are more than 1,000 Giant Black Marlin caught in the waters between Port Douglas and Lizard Island in the period late August to early December which is more than the annual total of all other Giant Black Marlin fisheries combined globally. To make the most of this fishing phenomenon, in addition to the guided centre-consoles, our FNSF-NOMAD 40ft custom built game boat, Black Magic, is offered as an add-on for guests wishing to broaden their experience.
FISHING OPTIONS
Northern Exposure trips offer you the following fishing options throughout the areas visited: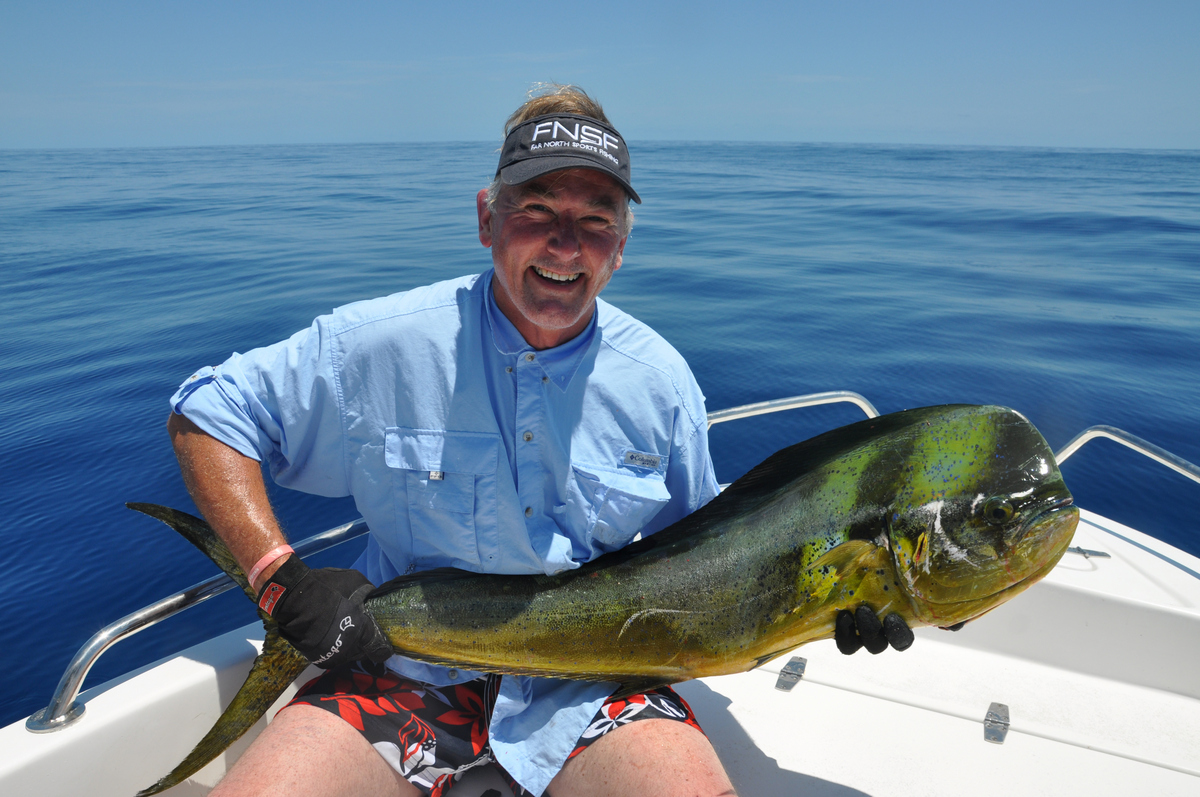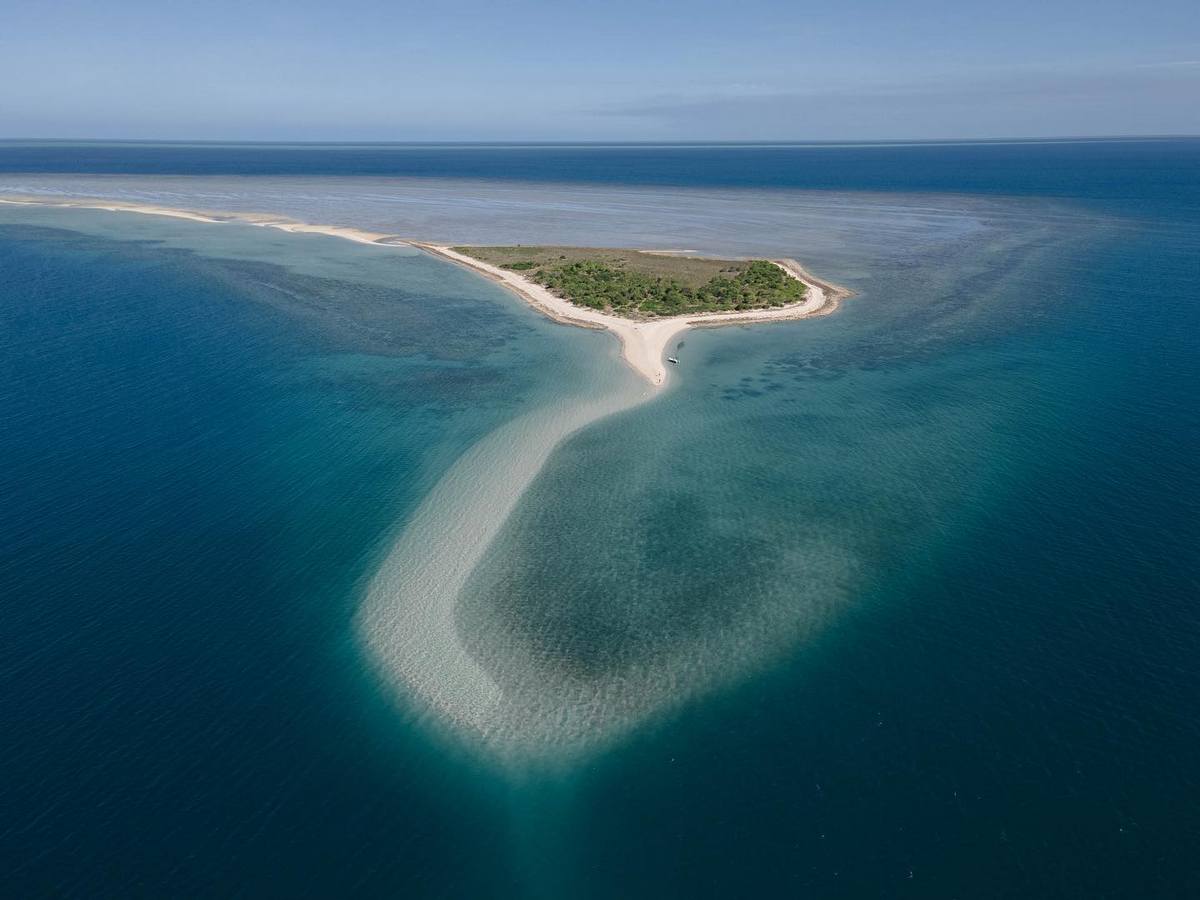 Northern Exposure Trip Itinerary
Our Northern Exposure trips depart from and return to Lizard Island in Far North Queensland. We arrange a private charter flight to transfer guests from Cairns to Lizard Island and return. Our private charter flights typically depart at around 10am from the East Air terminal at Cairns Airport and return at approximately 12.30pm. The cost of this charter flight is covered by your transfer fee.
When you make your booking we will send you a full trip itinerary detailing your trip departure and arrival locations, timings and relevant transfer fees.
Sample Schedule (7 DAY / 6 NIGHT)
DAY 1
ARRIVAL DAY
(Half-fishing day)
Depart Cairns and fly to Lizard Island where you will meet our crew and be welcomed aboard the mothership Blue Martini. Meals and accommodation provided onboard our 70ft mothership. Half day fishing in the afternoon.
DAY 2 to DAY 6
FISHING DAYS
(5 full days fishing)
Fish from 7:30am til 4:30pm, meals and accommodation provided onboard our 70ft mothership.
DAY 7
DEPARTURE DAY
(Non-fishing day)
Disembark the mothership and board a flight from Lizard Island to Cairns (timings vary from trip to trip).
Please download our Northern Exposure brochure here.